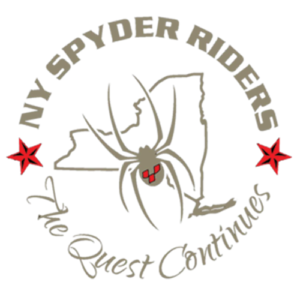 Can Am - Spyder Rally in Queensbury/ Lake George, NY
We are getting ready, are you? The dates for SpyderQuest 2018 are Wed,9/5/18- Sun,9/9/18, with some vendors up and operational the afternoon of Tues,9/4/17.
GEL( Great Escape Lodge) will again be the Host Hotel at $112+tax/night and the online code is 090418NYSP. http://www.sixflagsgreatescapelodge.com/Phone- 518-824-6060. In order to get this special rate, you must also be registered for the SpyderQuest event. They will be providing us with a list of hotel registrants that we will match to our event registration, once that is up and running. SpyderQuest event registration will be opening April/May , 2018
Ramada Inn has been our overflow hotel, in the past. However, this year they will be changing to another hotel chain. We have not yet secured their participation for providing rooms for SpyderQuest 2018.
3-28-18 Update- Ramada/Baymont  is our back up Hotel. The basic rate is $109 + taxes. This pricing will be available until 8-4-18

We are getting ready, are you? The dates for SpyderQuest 2018 : Sept 5th - 9th
Ramada/Baymont is  the overflow host hotel again this year. Call for reservations and tell them you are there for SpyderQuest 2018. http://www.ramada.com/…/ramada-glens-falls-l…/hotel-overview. Their direct # is 518-793-7701 and the room rate is $109+tax/night. These rates are only available to registered SpyderQuest guests and they will be doing the same as GEL to make sure that our members get the deal.
A few things about SpyderQuest for 2018. Closing Ceremony will be at the theme park across the street from GEL under one of their pavillons. This is a stone's throw from the Giant Wheel ride . SpyderQuest registered guests, showing their lanyards, will be able to ride it and get a few pictures from high above for free, at the start of the Closing Ceremony.
Another thing GEL has made available is the Indoor Water Park on Wednesday, 3pm to 7pm, to everyone with a SpyderQuest 2018 lanyard (that's right, this year you don't have to be a guest of GEL to get in, anyone with our lanyard can use the indoor water park that day. How great is that?
Meet and Greet will remain on Wednesday. Opening Ceremony is Thursday, in the ballroom at GEL. Friday evening we will again, have the popular Dinner Cruise on Lake George.
We will have many new rides this year, along with our reoccurring favorites!
As we finalize things, we will keep posting. Keep checking in to see what's new
Host Hotel - Great Escape Lodge: Looking North, with Route 87 on the left, and Route 9 on the right!
Host Hotel- The Ramada Inn: Looking North, with Route 87 on the right, and Route 9 just visible in the upper right corner!